back to listing
OFFER Combi Free Action 4 Engines
COMBI FREE ACTION 4 M + JACKET L XL + ARMS BAND L XL
Recommended price
£624.86
TTC

Free delivery
From £85,34 of purchase

3 year warranty
FREE ACTION WAISTCOAT AND ARM BAND COMBI
The Free Action electrostimulator, combined with the COMBI Vest and Armbands, is an ideal partner for improving your physical condition and performance, for training and active recovery.
Sport-Elec has created the Free Action pack with waistcoat and COMBI armbands for sports enthusiasts who want to work the muscles of the upper body. Good news, the armbands can also be wrapped around your calves! The motors alone can be used all over the body to tone the figure and increase the muscle mass in the body composition.
The 4 motors of the Free Action send a powerful electrostimulation current of up to 90ma. The muscles are solicited in an intelligent and intensive way, thanks to variations in the current, alternating an active phase which will solicit the fibres of your muscles to the maximum in order to obtain a result as quickly as possible thanks to the high operating frequencies. And a recovery phase that will gently contract your muscles in order to optimise their recovery, as a light and controlled use of the muscle is more effective for recovery than a complete stop.
As they are not connected by a wire to the Free Action box, these 4 independent motors leave you free to jump, run, walk, move, pedal... You are the actor of your session, moving freely during your favourite sports activity. You can start with a session on our various programs, depending on the effect you are looking for. Whether it is a simple strengthening, a better endurance to the effort, or more explosive strength, our programs are planned and adapted to the needs of each.
Or you can follow up your workout with massage programmes to relieve cramps or muscle tension and improve blood circulation to relieve heavy legs.
Thanks to the placement of the COMBI electrodes on the waistcoat, the abdominals, pectorals and back are re-educated by the electro-stimulation and will contract more strongly during your workouts, which will contribute to a muscular reinforcement of the entire torso. Sheathing exercises, weight training, .....
To start an electromusculation session, you select the muscle area(s) on the touch screen of the box, then the Sport or Health programme of your choice. You can vary the intensity of the programme and choose to use a motor with a double wireless electrode or a double exported electrode to stimulate a long muscle over its entire surface.
Data sheet
Type of current

Bisphase

Power

100 mA max

Technology

wireless

Category of programs

Cutaneous preparation, recovery of muscle volume, strengthening of muscle volume, muscle resistance, muscular endurance, muscle maintenance, explosive force, recovery

Number of channels

4 adjustable Independents

Screen

LCD color touch

Source energy

LiPo rechargeable battery 3.7V - 1020mAh (remote control) 3.7V - 420mAh (motors)

Automatic stop

Yes, after ~ 4 min 30 sec of inactivity

Safety at ignition

100%

Detection absence of contact

yes
Specific References
ean13

0831609006151
EXAMPLES WITH THE COMBI-VEST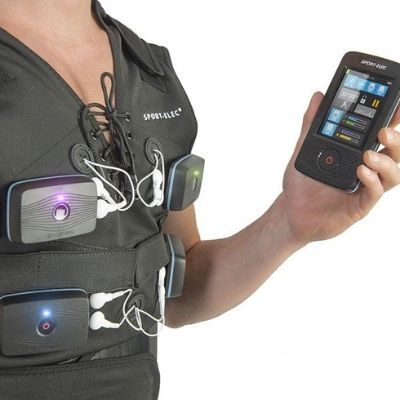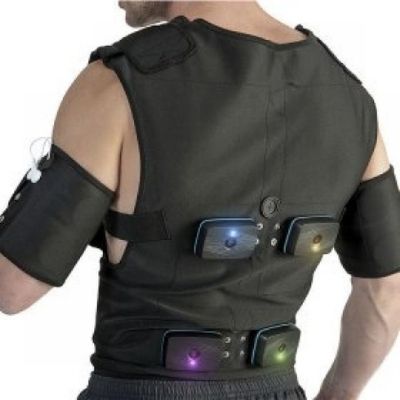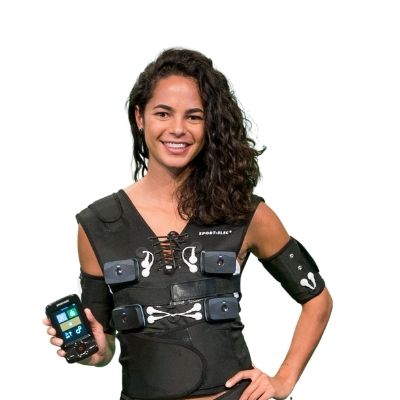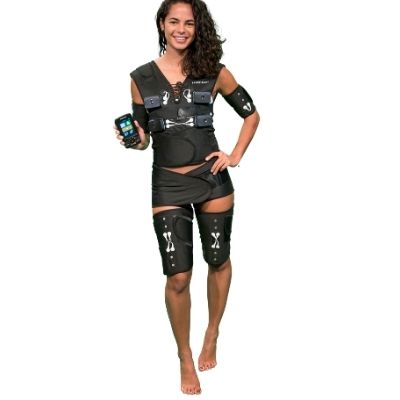 EXAMPLES WITH COMBI ARMBANDS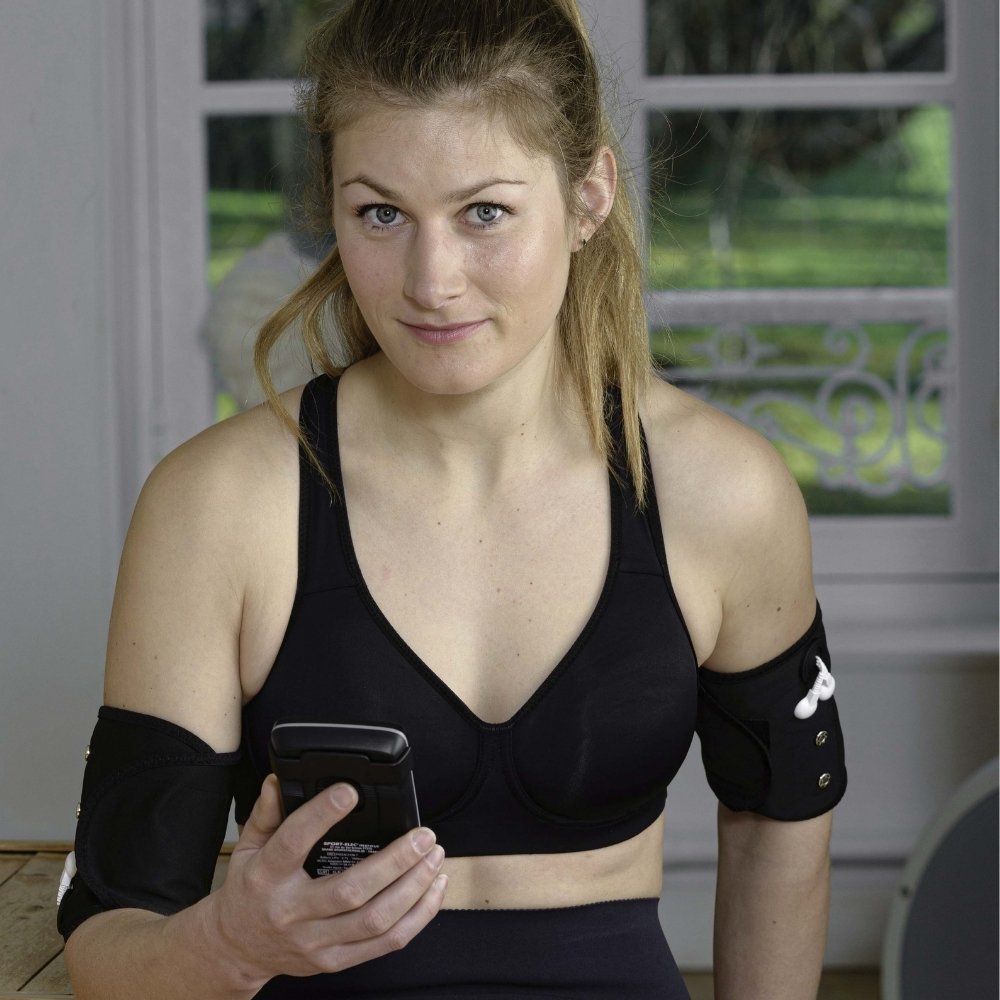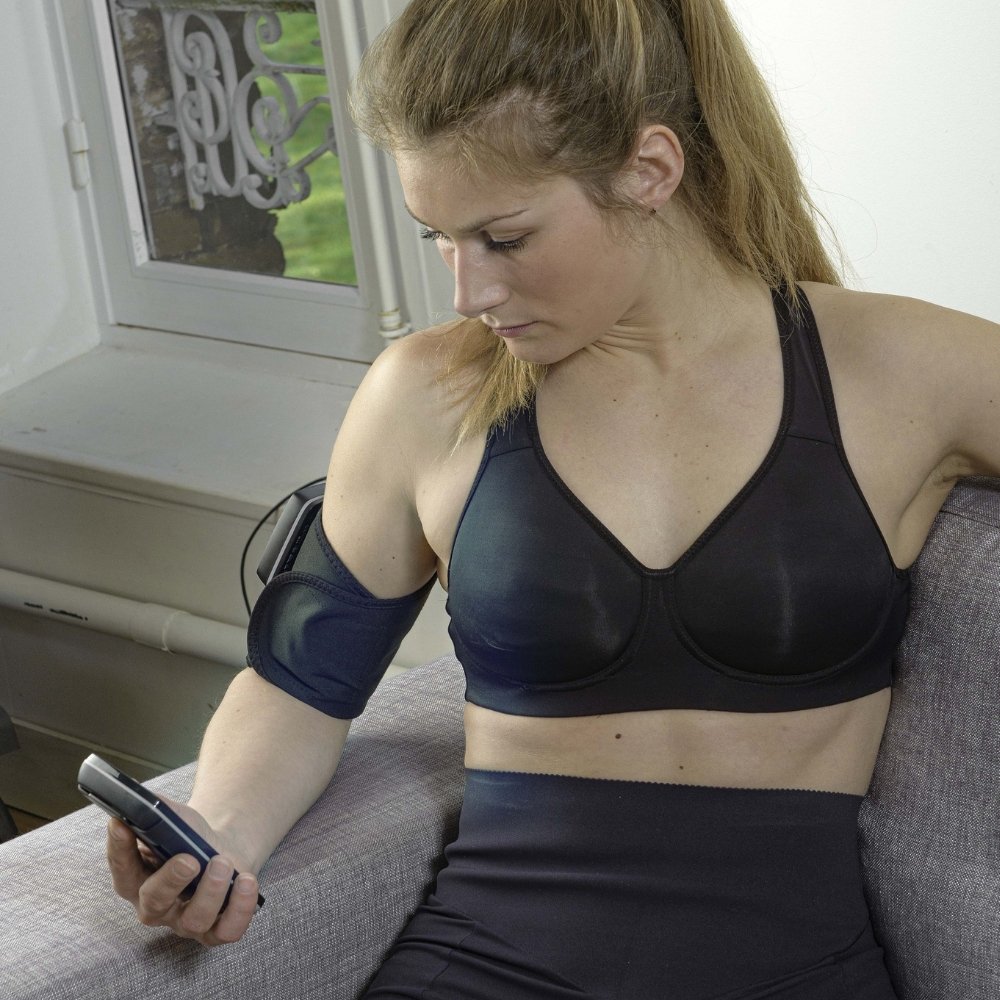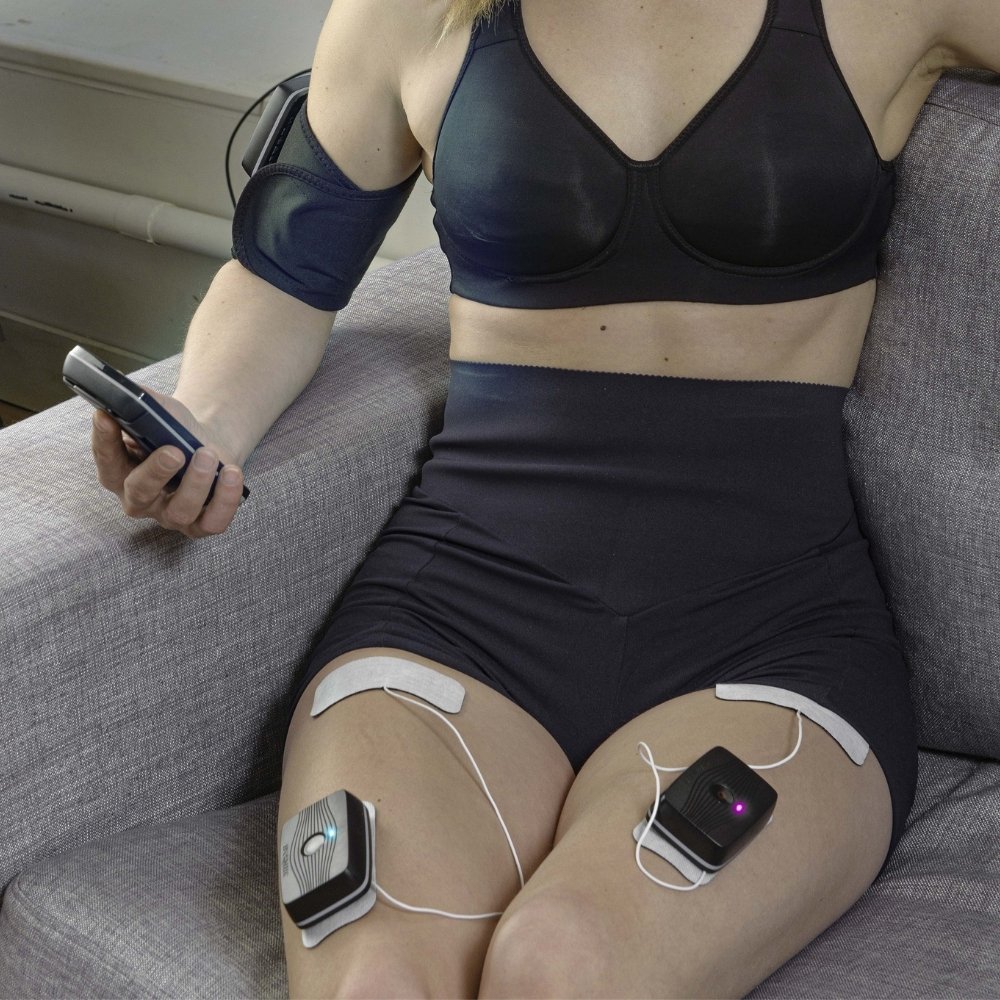 MOTORS USED WITH ELECTRODES