back to listing
OFFER Combi Maxibelt Multisport Pro Précision S/M
The Multisport Pro Precision, Sport-Elec's best-seller for its versatility, power and reliability. Its effectiveness is reinforced by the Maxibelt 1 armband, buttock belt and abdominal belt accessories.
Recommended price
£318.79
TTC

Free delivery
From £85,34 of purchase

3 year warranty
MSP Precision is for those who want to focus on strengthening their abdominal muscles, arms and buttocks with the Combi and Maxibelt accessories in this pack. These accessories will allow you to use your machine with complete peace of mind, whether it be in simple use by letting the machine do the work, or as an accompaniment to your weight training session, bike or other.
When used in conjunction with your workout, the device will increase the effectiveness of your training and allow for better recovery during the phases planned for this purpose.
The MSP Precision is a powerful muscle stimulator developed by Sport-Elec to be used daily or regularly according to your needs. Thanks to the electrostimulation current sent by the MSP Precision box, your sports training and relaxation sessions are much more effective and you obtain better results, more quickly.
The electrostimulation will act on your muscles in depth to increase your muscular capacity, develop the tone and power of each muscle worked during your session.
It is also an ideal partner for warming up and physical recovery as it has a combination of 94 currents adapted to the 8 sport programmes, 6 health programmes and 11 muscle zones.
The Sport programmes will allow you to work intensely and optimally thanks to their active and recovery phases.
The active phases will contract your muscle in an intense way to work all the fibres of your muscle to their maximum.
The recovery phases will slightly contract your muscle, improving its recovery compared to a complete stop of the contractions, thanks to operating frequencies that have long proven their effectiveness.
Each of these programmes has a particular interest, so you will find something to help you regain muscle volume after a long period without sport, develop your skills, increase your resistance to effort and your endurance, or even your explosive strength and your tone.
The Health programmes can help you after your session either by relaxing your muscles or by limiting the aches and pains linked to an intense training session. They can also act on muscular pains by relieving them, or on the heavy legs effect.
Sport-Elec builds its products so that they are of quality, durable and compatible with its future innovations so that they evolve with your practice. Moreover, this device works thanks to a rechargeable battery, which allows you a greater freedom. Bonus: this battery can be purchased at a later date to extend the life of your device.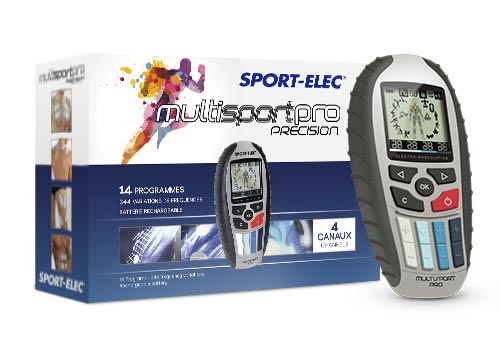 Data sheet
Type of current

Bisphase

Power

100 mA max

Technology

wireline

Category of programs

Cutaneous preparation, recovery of muscle volume, strengthening of muscle volume, muscle resistance, muscular endurance, muscle maintenance, explosive force, recovery

Number of programs

14 (8 "sport" + 6 "health")

Number of program variations

94

Number of channels

4 adjustable Independents

Screen

LED display

Source energy

9VDC 250mAh rechargeable battery (motors)

Automatic stop

Yes, after ~ 4 min 30 sec of inactivity

Detection absence of contact

yes
Specific References
ean13

0831609006557
DEMONSTRATION WITH MAXIBELT COMBI ACCESSORIES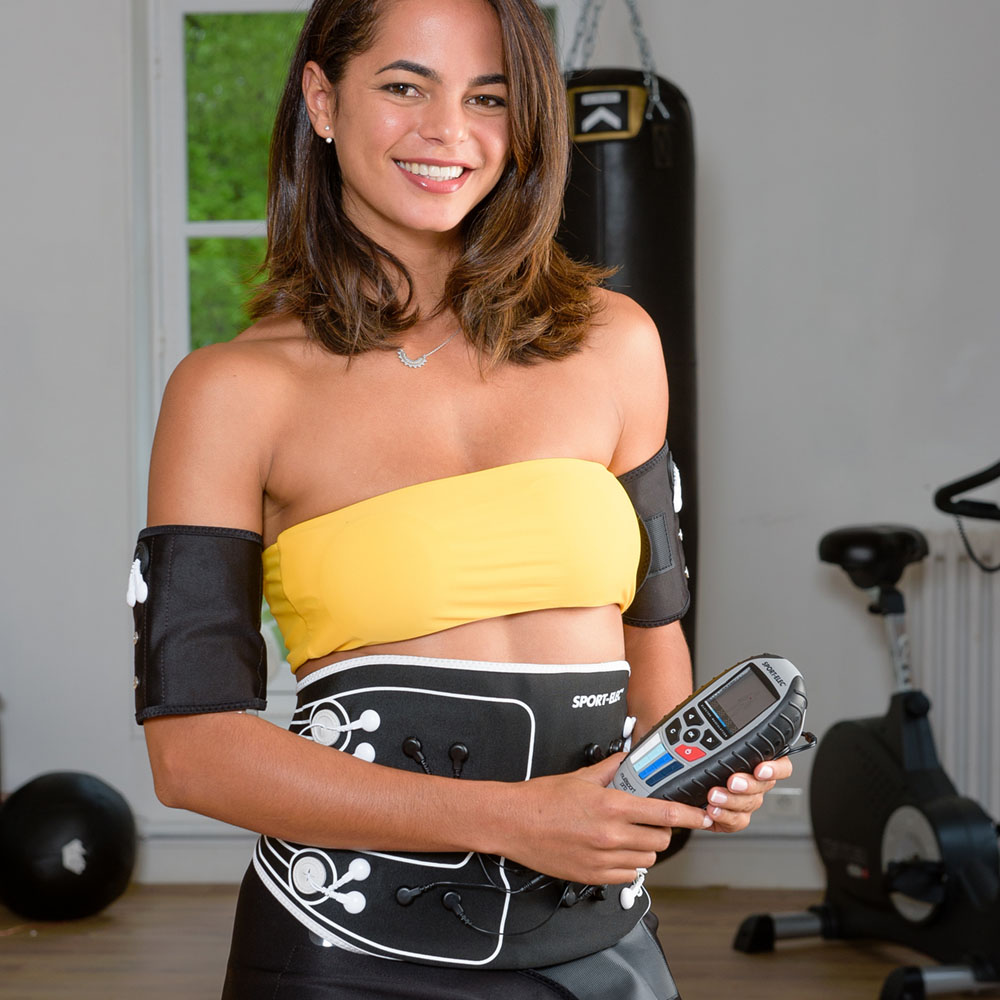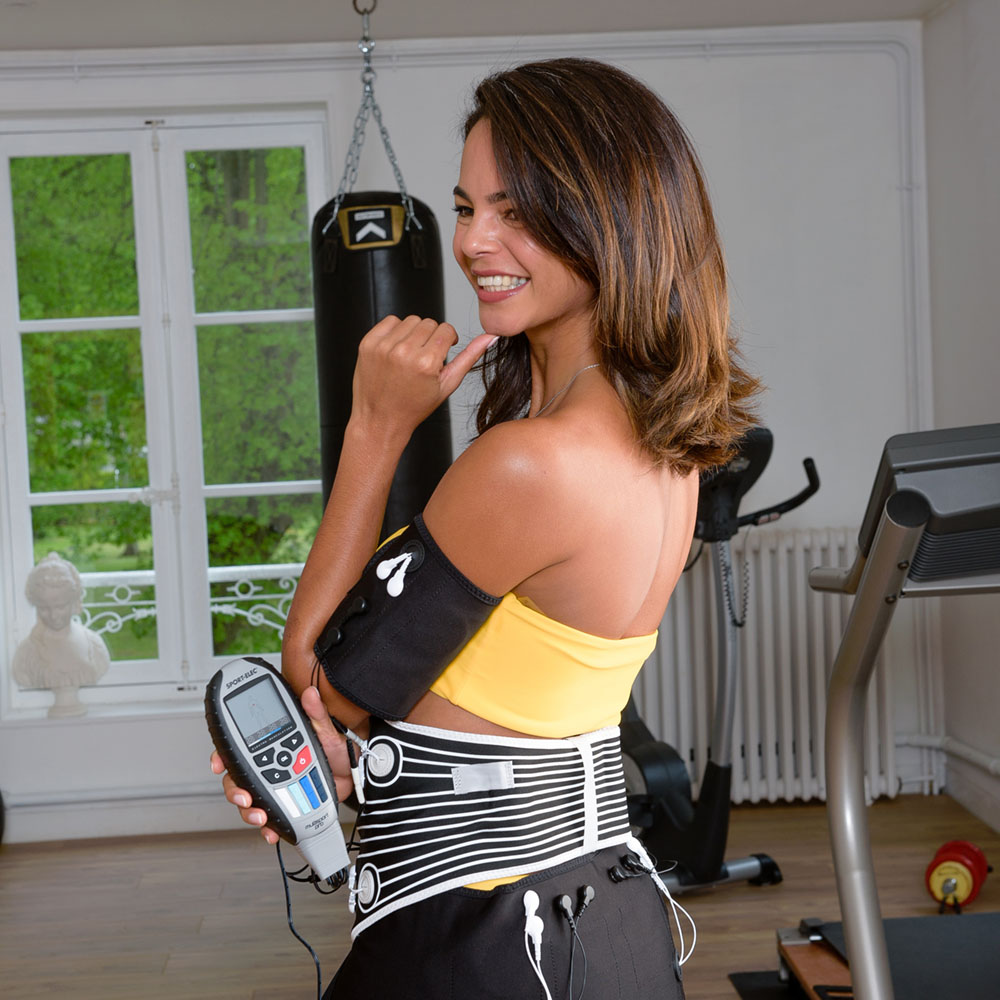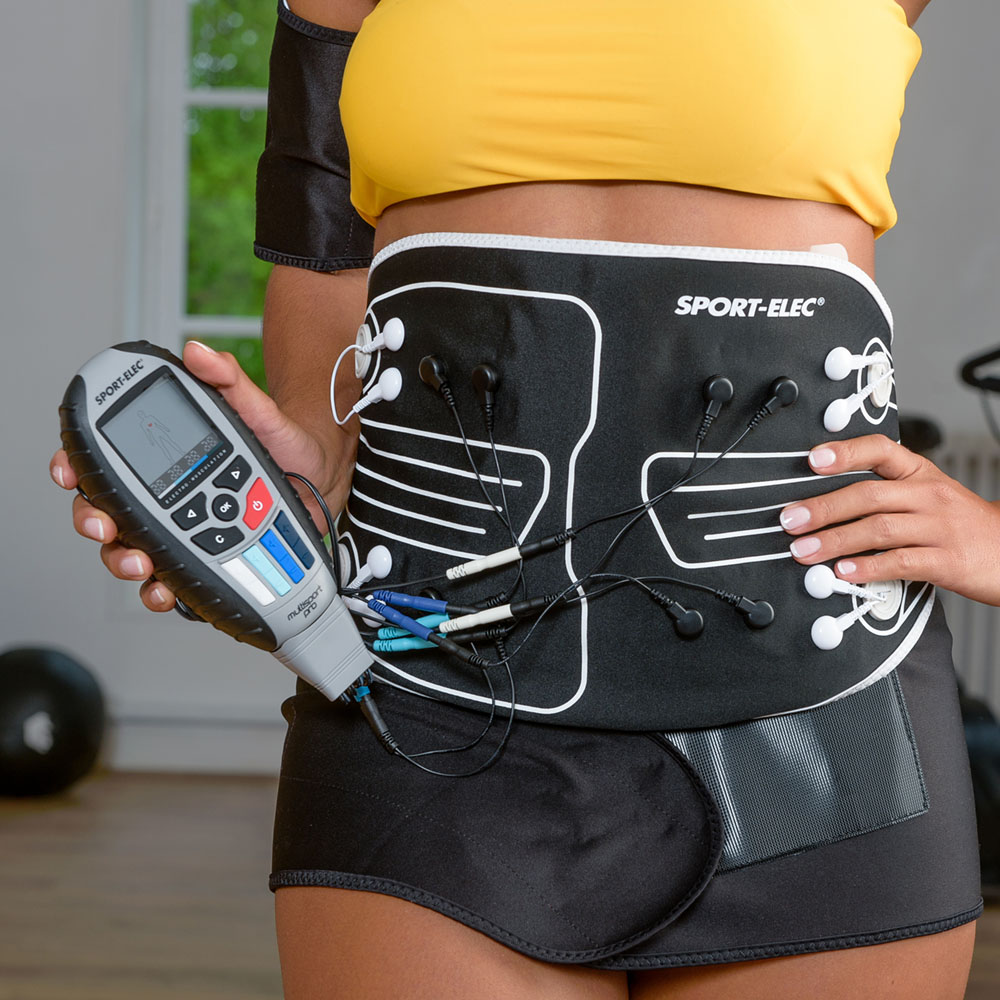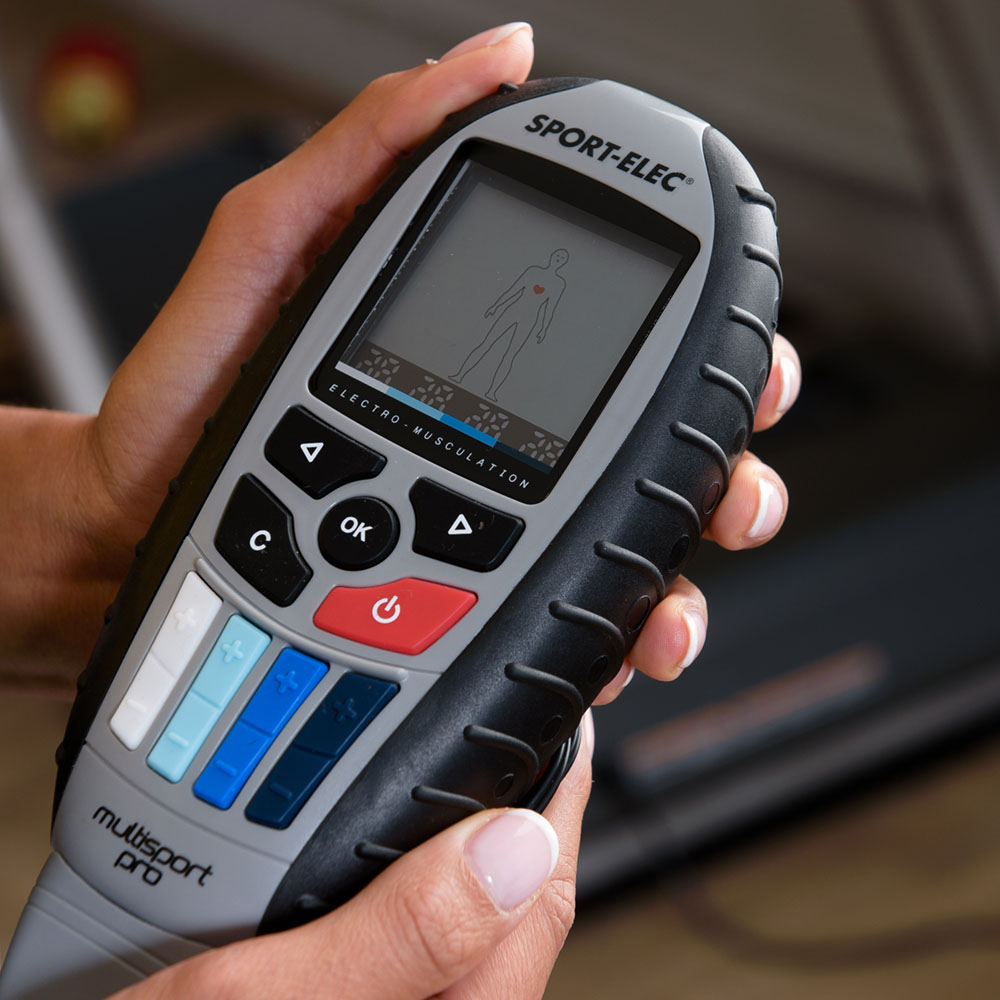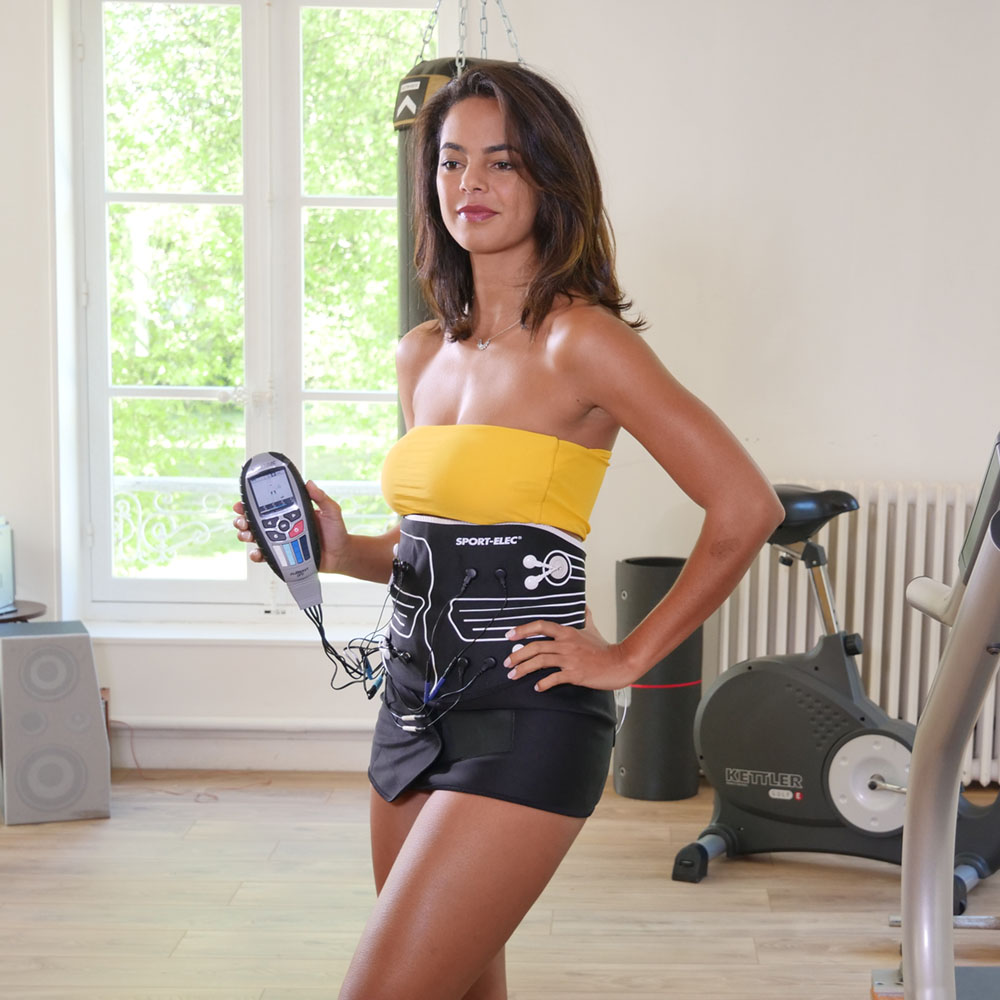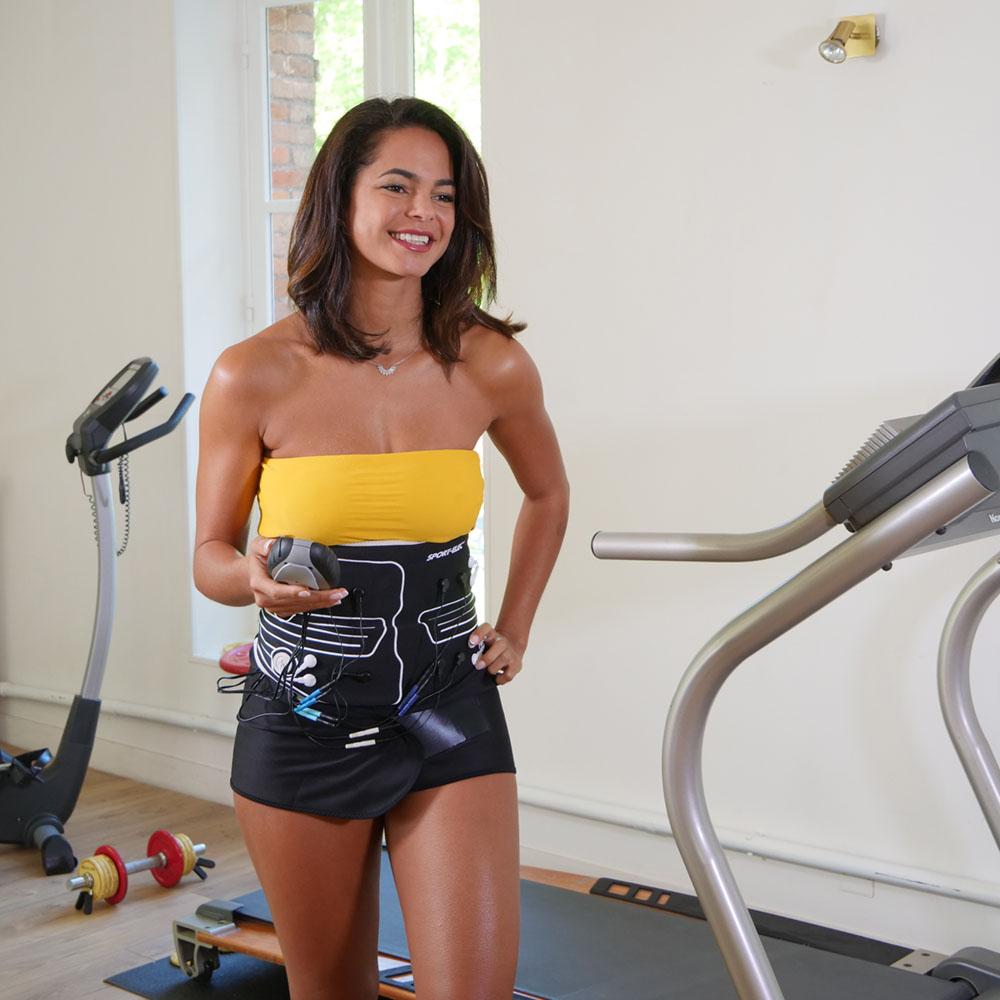 DEMONSTRATION WITH WIRE ELECTRODES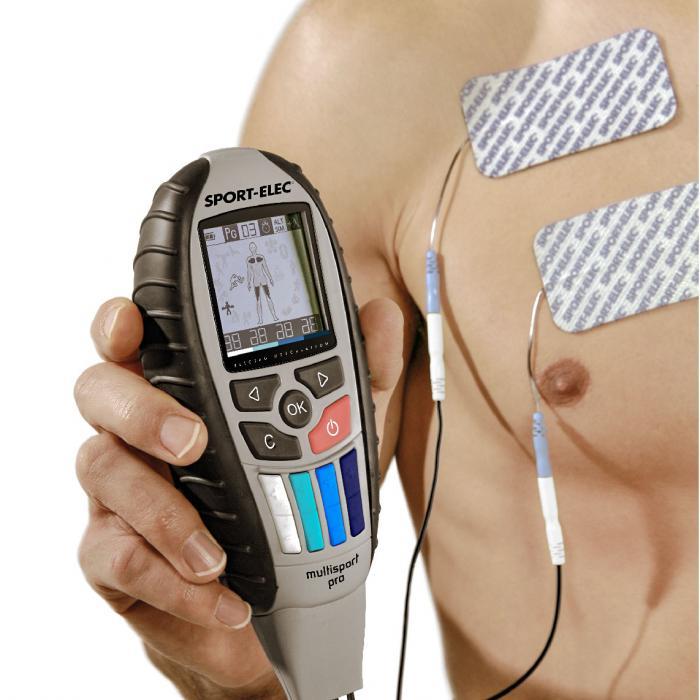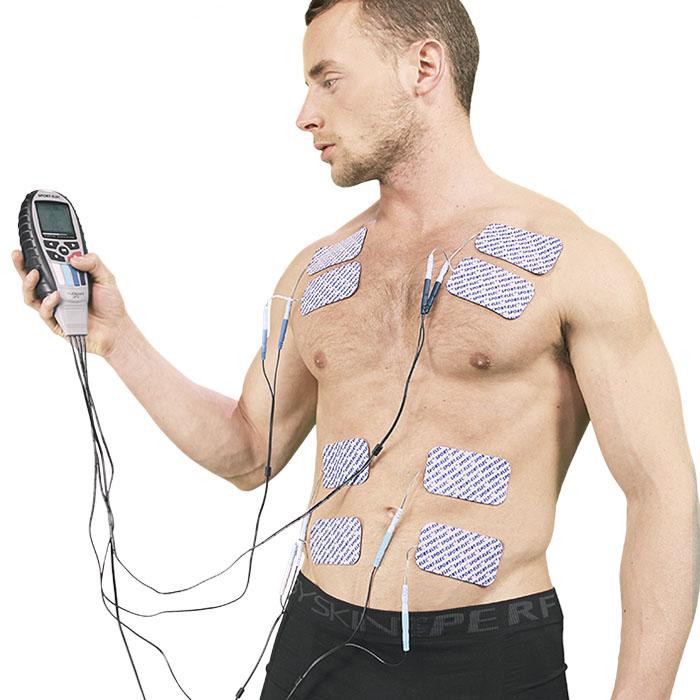 Content of the offer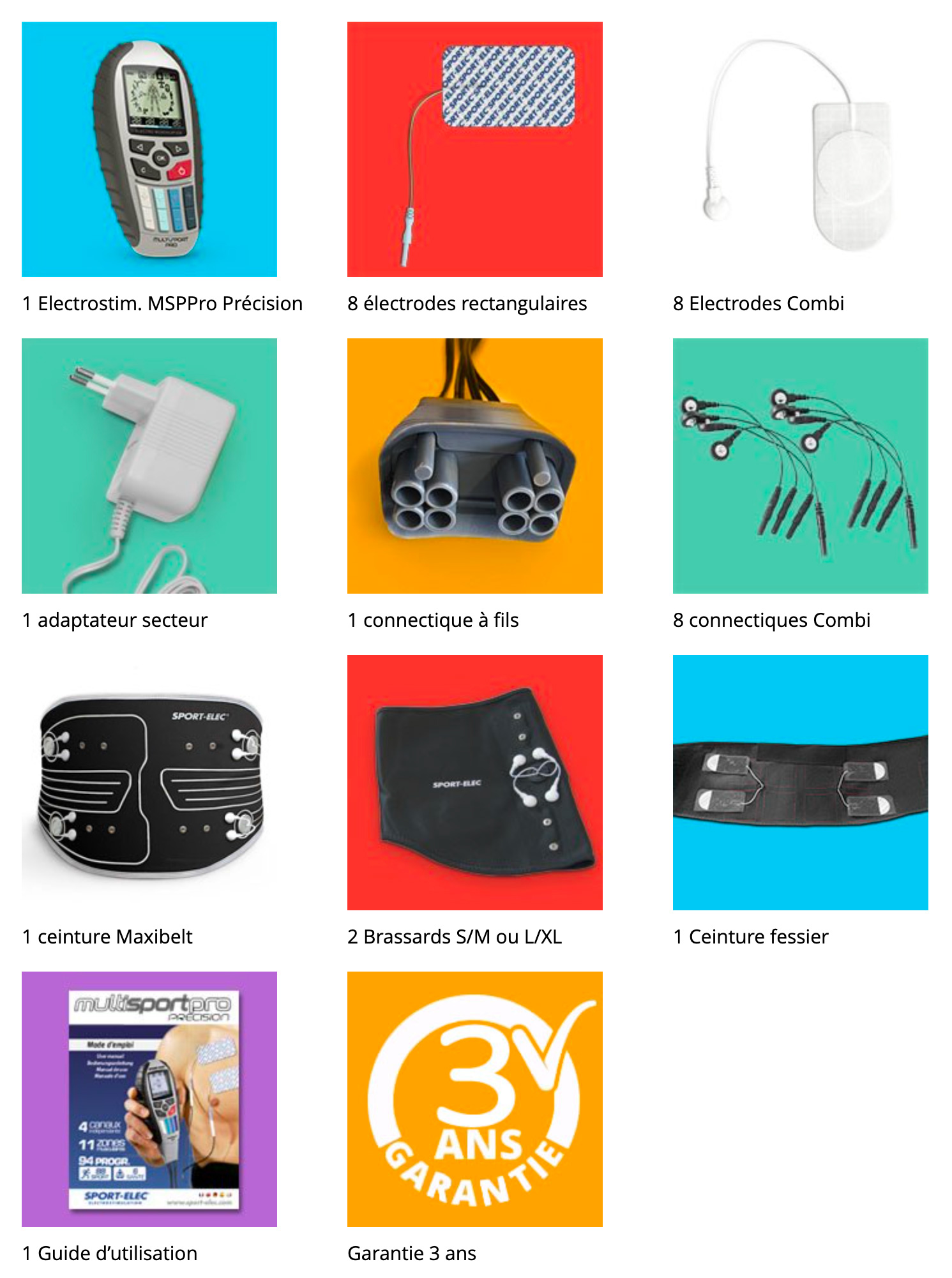 Related products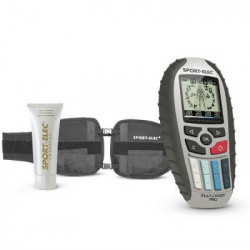 £183.98

TTC
-£49.17
£134.81

TTC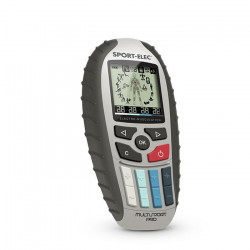 £143.29

TTC
-£37.31
£105.98

TTC