back to listing
OFFER Multisport Pro multi-position abdominal belt
MULTISPORTPRO PACK GREY BELT
Recommended price
£168.72
TTC

Free delivery
From £85,34 of purchase

3 year warranty
With this pack, concentrate the power distributed over two modules with the abdominal belt on your abs and work two other muscle areas at the same time with the 2 free modules.
The Multisport Pro and its abdominal belt form a duo capable of working the whole body but also of targeting the abdominal muscles more finely for visible results, more quickly.
The belt will mobilise the 2 channels of the Multisport Pro to send electrostimulation currents that will refine, tone and strengthen your abdominal muscles.
Thanks to its intense action on the obliques, rectus and transverse, your posture will be improved and your back protected. You will see the difference in your ability to use these muscles for flexion and rotation movements, important for many activities of daily life and for many sports.
The Multisport Pro can also be used without the belt included in this pack because it has 4 channels which will act locally thanks to the positioning of the double wireless electrodes (4 included) or the double exported electrodes (which can be bought separately) for long muscles. See electrode positioning.
With its 94 combinations of health and sport programmes on 11 muscle areas, Multisport Pro adapts to your practice.
The Sport programmes will allow you to work intensely and optimally thanks to their active and recovery phases. The first will contract your muscle intensely to work all the fibres of your muscle to their maximum. The second will slightly contract your muscle, improving its recovery compared to a complete stop of the contractions thanks to operating frequencies that have long proven their effectiveness.
Each of these programmes has its own specificities, so you will find something to help you regain muscle volume after a long period without sport, develop your skills, increase your resistance to effort and your endurance, or even your explosive strength and your tone.
The Health programmes can help you after your session either by relaxing your muscles or by limiting the aches and pains linked to a long training session. They can also act on muscular pains by relieving them, or on the heavy legs effect.
Sport-Elec designs its electrostimulators to be durable (3 year guarantee!) and compatible with the new COMBI accessories. You therefore have the possibility to equip yourself with the COMBI accessories: the waistcoat, the armbands that also stimulate the calves, the shorts, the buttock belt, a Maxibelt.
Very light, the belt with the channels of the Multisport Pro will leave you free to move in order to carry out your warm-up, your training and your recovery. 
Data sheet
Type of current

Bisphase

Power

100 mA max

Technology

wireline

Category of programs

Cutaneous preparation, recovery of muscle volume, strengthening of muscle volume, muscle resistance, muscular endurance, muscle maintenance, explosive force, recovery

Number of channels

4 adjustable Independents

Screen

LED display

Source energy

9VDC 250mAh rechargeable battery (motors)

Automatic stop

Yes, after ~ 4 min 30 sec of inactivity

Safety at ignition

100%

Detection absence of contact

yes
EXAMPLES WITH THE ERGONOMIC BELT, COMBI ACCESSORIES AND DOUBLE ELECTRODES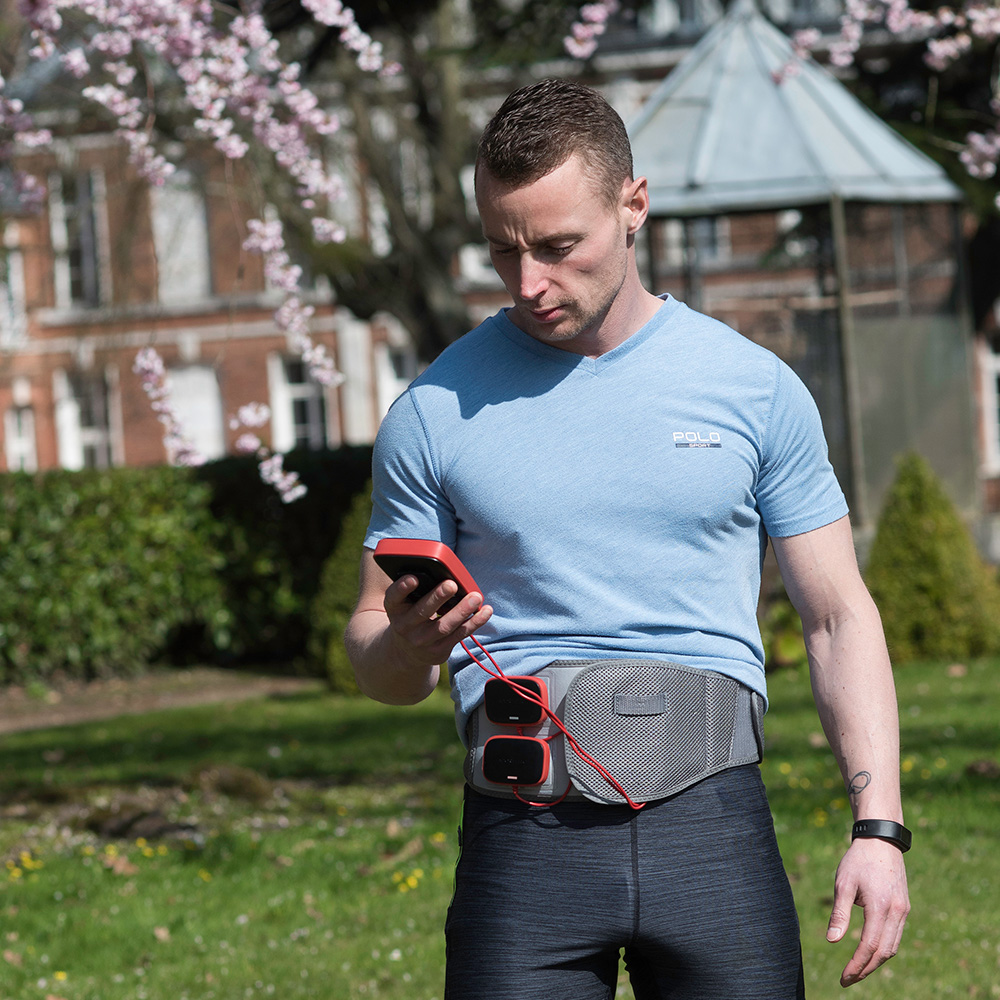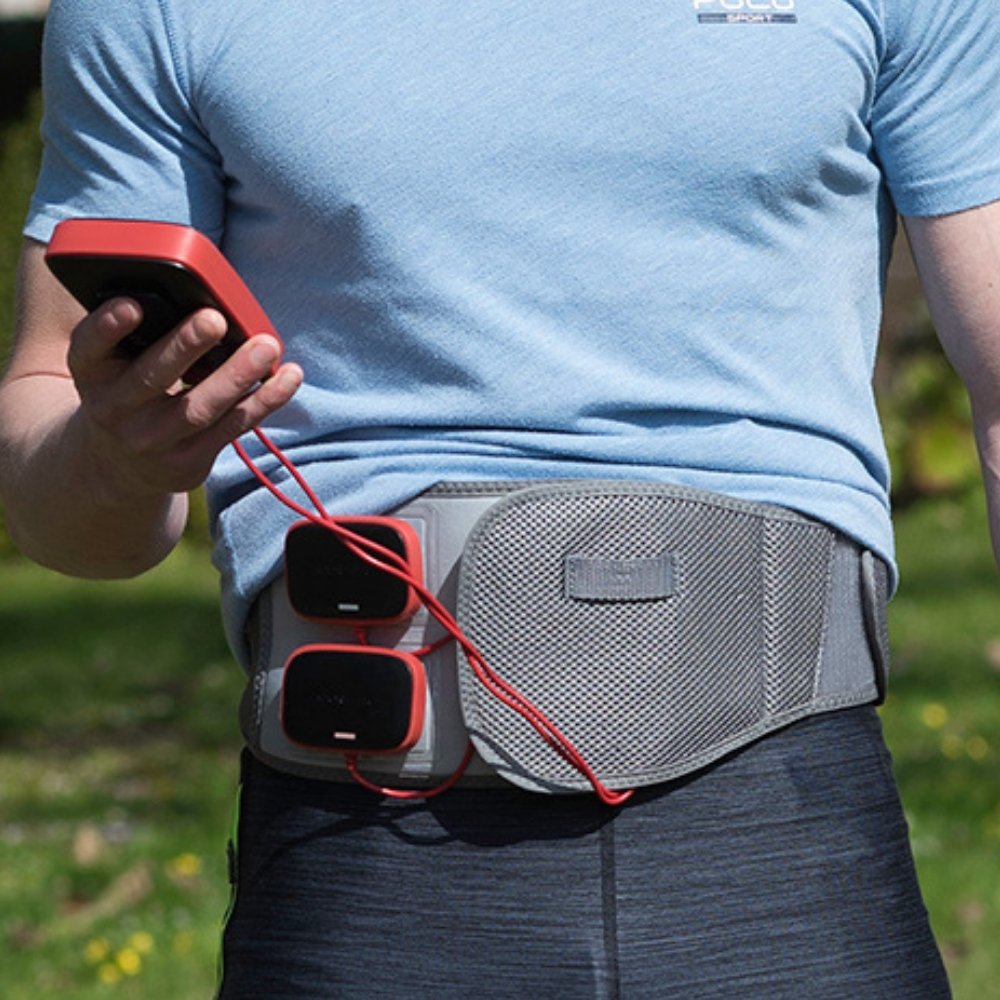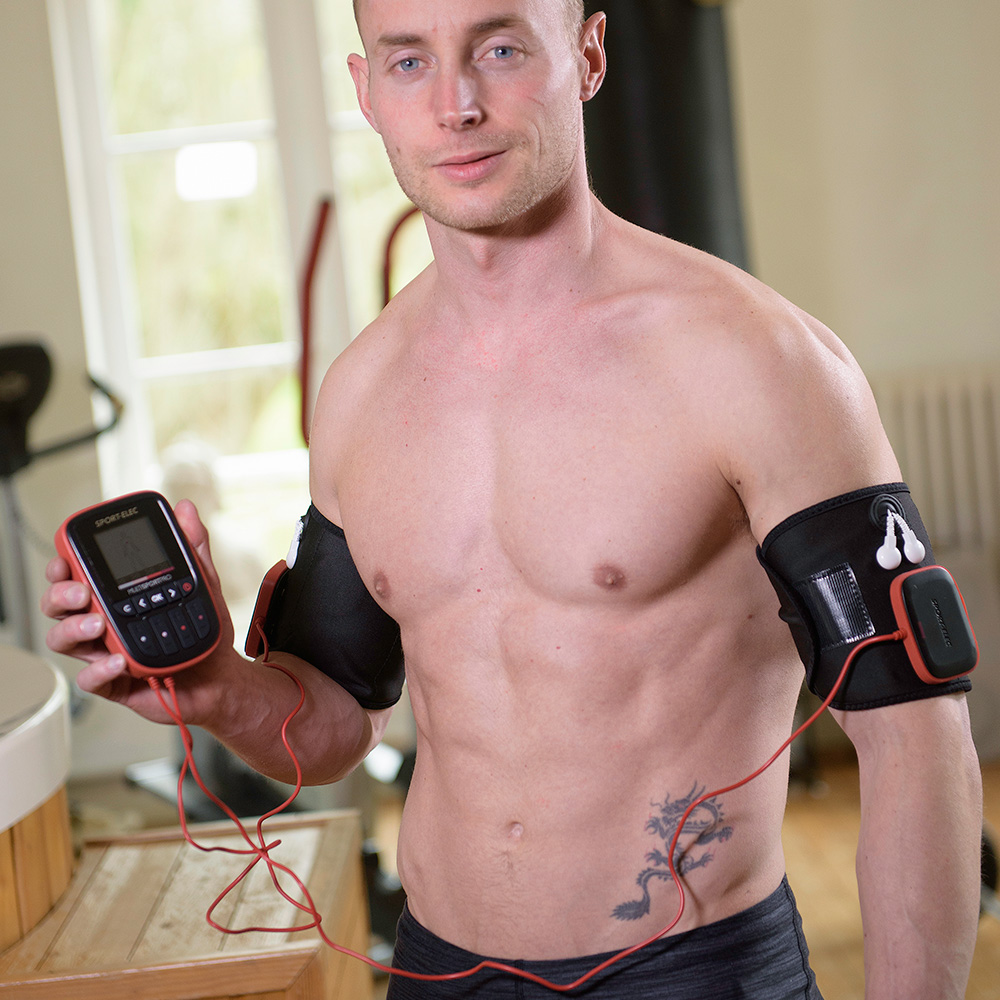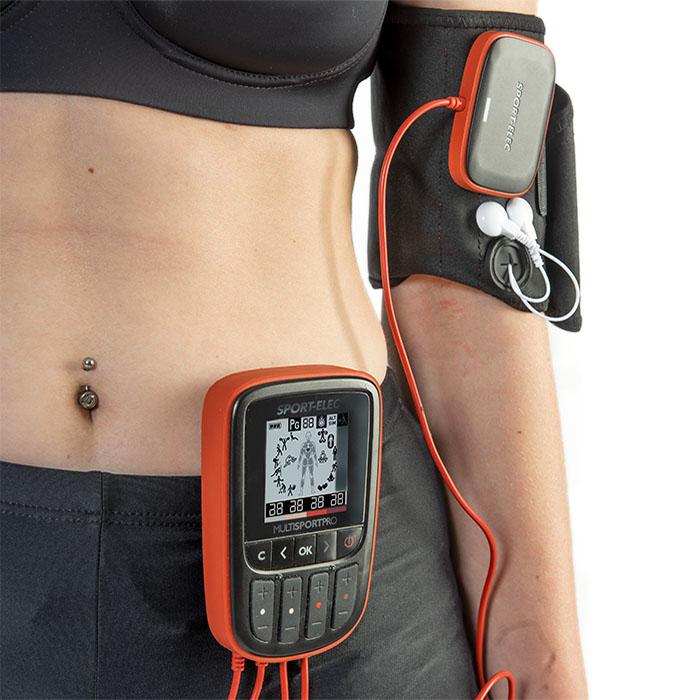 EXAMPLES WITH DOUBLE WIRELESS ELECTRODES