Leg electrostimulation with the compex compatible sportelec leg bands can be used for running, cycling, football or volleyball, but is also very popular for aesthetic purposes.
For athletes, it strengthens the quadriceps muscle, which is essential for walking and running, to help them gain endurance or build muscle. But it is also very useful and appreciated for recovery after efforts thanks to its health programmes.
For walking and running, the most frequent electrical stimulation for legs is in the quadriceps, and it is also important to strengthen the biceps femoris in order to slim the thighs. This is a very good alternative for people who work sitting at a desk and who do not have time to train their legs after work. The quadriceps guarantee the movement of walking and standing. Sport elec muscle electrical stimulation of the legs is also recommended for heavy legs to drain and deflate the lower legs. Let's not forget that our devices can also be used for calf electric stim.
Leg accessories
To facilitate the use of the electric muscle stimulator on the legs, we have several accessories:
The compex compatible sportelec combi leg bands will give you optimal support, so you can continue your activities during your session, or exercise other parts of the body at the same time.
You can attach the electrodes to it as you wish. Once the positioning is done, there is no need to touch the electrodes, you only have to put on your leg bands to start your electrostimulation session. A time saving and practical solution that makes those who have adopted it very happy.
The multifunctional belt will also provide excellent support, and can be used without contact electrodes, using a contact cream instead of electrode gel.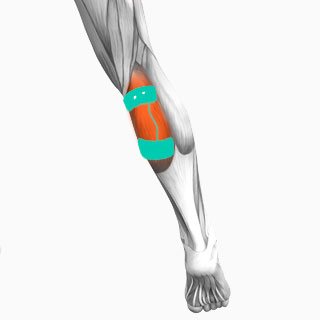 Placement of electrodes on the legs:
It is important to respect the placement of the electrodes on the thighs and calves in order to stimulate the targeted muscle.
In order to help you in the process, you will find below our diagrams corresponding to the placement of the electrodes on the legs.
If you wish to complete your session by strengthening other parts of your body, please also read our guide to electrode placement.
Our experts have also written a page with all the information about using electrical stimulation.
Electrical stimulation legs
muscle stimulator for the legs
electrical stimulation for heavy legs
electrical stimulation legs reviews
electrical stimulator for the legs
electrical stimulation of the legs
thigh electrical stimulation
electrical stimulation shorts for buttocks and thighs
thigh electrodes
thigh electrode placement
electrical stimulation of the buttocks and thighs
sport elec thigh
thigh electrode
electrical stimulation belt thigh
electrical stimulation belt for thighs, abs and buttocks
calf electrical stimulation
thigh electrode placement