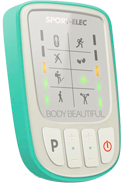 Body beautiful
Beginner level
Battery AA
2 double electrode modules
no wifi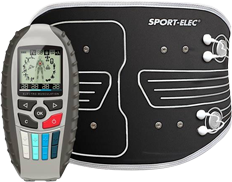 Msp précision
Confirmed level
Rechargeable battery
8 wired electrodes 2mm
no de wifi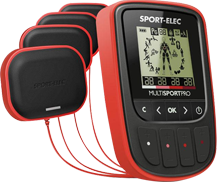 Multisport pro
Confirmed level
Rechargeable battery
4 double electrode modules
et/ou électrodes filaires 2mm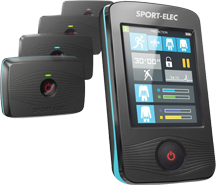 Free action
Expert level
Rechargeable battery
2 to 4 independent wireless motors
wifi
Choose your device
Depending on your needs
Choose your electro-stimulation device according to your objectives and your real needs.
Welcome to the SPORTELEC electrostimulation website
We are specialists in
electrostimulation
for over 35 years, we offer you our experience through products designed and tested in France both in professional networks such as physiotherapists and sports trainers, coaches and for the general public in the field of massage, muscle development, pain relief, recovery of muscle tone after efforts, restructuring of muscle strength after accidents resulting in muscle wasting, maintaining muscle strength for sedentary people.
The objective of our products is to bring you efficiency through electrostimulation programmes diffusing currents adapted to your health objectives, sports performance or your desire to transform your figure for aesthetic reasons.
The study of currents and their properties has enabled us to create a real cocktail of frequencies to optimise the time and effectiveness of your sessions. For each area of your body the programmes will automatically adapt to the strength of your muscles and your physical condition. By trusting us you will benefit from this long experience. The quality-price ratio has always been our concern in order to offer our services to the greatest number of people, we remain unbeatable in this field. Despite the problems of manufacturing costs encountered by all manufacturers of electronic devices for 2 years we have voluntarily limited the price increases, our quality price ratio is even improved against the competition.
Current
Offers

see all offers